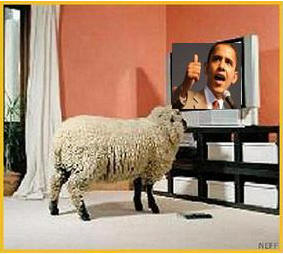 Big Sky Free Press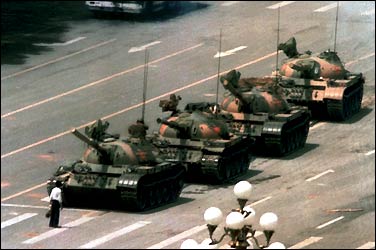 -------------------------------------------------------------------------
Economic Archive
Former Insider Reveals Big Oil's End Game Excerpts from Energy Non-Crisis 6/12/12
Existing Home Sales in U.S. Fall More Than Estimated to 4.57 Million Rate
IMF Says Global Recession Will Be Deeper, Recovery Slower Than Estimated
Merkel Rejects Expanding German Stimulus Program; Economic Data Worsens... 4/23/09
Geithner, Paulson named in $200 billion lawsuit --WND Exclusive--
2 more banks fail, lifting this year's tally to 23 4/11
Social security's surplus disappearing fast in downturn 4/10
Obama Stakes His Fortunes on Failed Banksters: Jonathan Weil
CHINA WINS PENTAGON'S ECONOMIC WARGAME... 4/9
Ireland to Take Control of Toxic Property Loans as `Celtic Tiger' Falters
G20 MOVES WORLD STEP CLOSER TO GLOBAL CURRENCY...
Europe's Recession Deepens More Than Estimated on Investment, Consumption

SOROS SEES END OF DOLLAR DOMINANCE...
BMW March Vehicle Sales Fall 17%, Led by Slide in U.S., Weaker Mini Demand 4/7
Obama Maintains Control Over Banks By Refusing To Accept Repayment Of TARP Money
Shrinking airlines park more planes in the desert 4/4
Bankruptcy Filings by Businesses Increase 78% in First Quarter
Meltdown 101: What G-20 leaders said -- and meant
Jobless rate bolts to 8.5 percent, highest since 1983 4/3
Bank of China drops Rothschild bid
China Boosting Yuan for Swap Lines, Store Payments as Dollar Concern Grows
New jobless claims jump, factory orders up 4/2
Bank Loans Fell to Record Low Last Quarter Amid Efforts to Unfreeze Credit
Financial Rescue Nears GDP as Pledges Top $12.8 Trillion (Update1)
U.S. ISM Manufacturing Index Contracts for 14th Month
Construction spending falls for 5th straight month
Manufacturing index shows contraction in March 4/1
`Lehman Shock' Fuels New Homeless Wave in Osaka as Factory Jobs Evaporate
Cities Collapsing throughout the USA
Russia to insist on new global currency 4/1
Boston's tallest skyscraper sells in bargain basement
President, Dodd each collected more than $100,000
California Home Prices Sank 41 Percent in February as Foreclosures Surged

Schwarzenegger Opens Up Fairgrounds to Residents of Tent City 3/25
Japan auto sales forecast to hit 32-year low
Defaulting Skyscrapers Hit U.S. Banks as Disappearing Jobs Boost Vacancies
Existing-Home Sales in U.S. Unexpectedly Rise as Foreclosures Lure Buyers
Dollar Posts Largest Weekly Drop Since 1985 3/21
FDIC: we can't run out of money
Stimulus plan: Spend now, details later (promise) 3/17
China urges U.S. to safeguard its assets
Goldman Cuts 2009 Global Economic Growth Forecast, Predicts 1% Contraction 3/13
Nobel-prize winner backs one world currency
Fed reports record fall in household net worth 3/12
Budget deficit reaches record $765B in 5 months
The Exodus Has Begun on Wall Street
SHOCK: World Financial Assets Lost $50 Trillion in 2008
World Bank: economy is worst since Great Depression
Russia backs return to Gold Standard
World's biggest banks to meet in London... 3/8
50,000 TAKE TO NYC STREETS TO PROTEST BUDGET CUTS...
SENATE MOVES TO GIVE FDIC $500B LOAN 3/6
Senator Bernie Sanders Slams Fed Boss Ben Bernanke
Fed Refuses to Release Bank Lending Data, Insists on Secrecy
FDIC: Insurance Fund Could Be Insolvent This Year
SPIN METER: Both parties deny it's their economy 3/5
Mortgage Delinquencies in U.S. Increase to Record as Homeowners Lose Jobs
Expert expects global currency
Senator to Bernanke: Who got the 2.2 trillion? 3/4
'They took the money but they don't want to be public ... that they received it'
Pending home sales fell 7.7 pct to new low in Jan.
Hidden Pension Fiasco May Foment Another $1 Trillion Bailout by Taxpayers
Madoff seeks to keep NYC penthouse, $62M in assets...
Ford's February U.S. Sales Drop 48%, Nissan Falls 37% as Demand Evaporates 3/3
How the crash will reshape U.S.
France hit by new wave of nationwide protests 3/19
IMF poised to print billions of dollars
Russia proposes creation of global super-reserve currency
Cuomo: AIG bonuses spawned 73 millionaires in 2008
Stocks Drop Worldwide, Treasuries Gain on Concern Economies Are Worsening
Manufacturing in U.S. Shrinks for 13th Straight Month on Collapsing Sales
GM, Chrysler May Report Sales So Low That Recovery Is 'Difficult to See' 3/2
Kudlow: Obama Declares War on Investors, Entrepreneurs, Businesses, And More
U.S. consumers' mood sours in February: survey-
Consumer Sentiment in U.S. Declines as Job Losses Mount, Home Values Fall
Who Really Owns the Federal Reserve Bank anyway?
Merkel, EU reject bailout for eastern Europe 3/1
Berkshire reports a 96 percent drop in 4Q profit 2/28
Europe's Monetary Union Is About to Fall Apart, Subprime Bear Hayman Says
U.S. Economy Shrank 6.2% in Fourth Quarter, Weakest Performance Since 1982 2/27
53% Say It's Likely the U.S. Will Enter a Depression Similar to 1930's
NEARLY $1 TRILLION IN NEW TAXES
Wall Street Banks Vacate Skyscrapers, Pushing Empty Office Space to Record
Financial crisis sparks unrest in Europe
Outside buyers drawn to Detroit's foreclosed homes 3/9
Food stamp enrollment jumps to record 31.8 million 3/6
JPMorgan Derivatives Group Earned $5 Billion in Wall Street's Worst Year
Chinese Scoop Up SoCal Foreclosures...
Economy Booms in the District of Criminals
Jobless ex-con asks for more prison time
'Hard choices' budget sees $1.75 trillion deficit
667K new jobless claims; continuing claims top 5M
New-Home Sales Tumble to Record Low Pace 2/26
FACT CHECK: Obama's words on home aid ring hollow
Consumer Confidence in U.S. Collapses to Record Low as Job Losses Mount
Bank profits plunge 84 percent in 4Q
-------------------------------------------------------
http://www.spiritdaily.com/medjupdatemarch09.htm
Obama: Fed did 'fine job' after crisis started
In America, Speaking the Truth is a Career-Ending Event Paul Craig Roberts
Too many humans? Bank of China drops Rothschild bid
Social security's surplus disappearing fast in downturn Rove: Biden a 'blowhard' and 'liar'